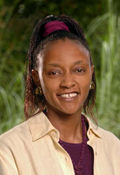 Ndunge Kiiti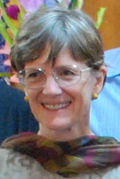 Carol Worthman
Ndunge Kiiti has been selected as the recipient of Houghton College's annual Excellence in Teaching Award for the 2011-12 academic year.
Kiiti is an adjunct faculty member in the Department of Global Health of the Rollins School of Public Health.
The native of Kenya was cited for her passion for global engagement and service and for transforming student perspectives on global issues.


Carol Worthman, Samuel Candler Dobbs Professor of Anthropology, has been awarded the distinction of Fellow in the American Association for the Advancement of Science.  Fellows are recognized for their efforts toward advancing science applications that are deemed scientifically or socially distinguished.
Worthman was cited for distinguished contributions to anthropology, including reproductive and behavioral ecology, developmental epidemiology, and mental health, and techniques enabling noninvasive evaluation of endocrine and immune systems.


•
The Modern Language Association will present the 11th Morton N. Cohen Award for a Distinguished Edition of Letters to Martha Dow Fehsenfeld and Lois More Overbeck of Emory University; George Craig of University of Sussex; and Dan Gunn of the American University of Paris for their editorial work on "The Letters of Samuel Beckett, Volume 1: 1929–1940" (Cambridge University Press, 2009).
Fehsenfeld and Overbeck are the founding and managing editor, respectively, of the Letters of Samuel Beckett project of the Laney Graduate School.
In making the award, the selection committee noted the thoroughness, awareness of ethical considerations, quality and appropriateness of annotations and editorial procedures, readability, and abundance of scholarly material or the work.
Related: Beckett letters illuminate reclusive writer's creative process
---